The Perfect, Personalized Gift
If there is someone in your life you struggle to shop for, look no further. This is such a special gift they will treasure.
The 3 painting options below do not require a design call.
In the form below you will tell me which type of painting you'd like. I will contact you with my availability and current turn around time, you will email me your photograph(s) and complete a 50% downpayment.
Once the painting is complete I will share a photograph with you and you will complete the rest of the payment plus a shipping fee and it will be off and on its way to you!
Plan ahead and order as early as September for Christmas - that time of year gets busy and I don't want you to miss your chance at the purrrfect gift (sorry, had to!)
Option 1

8 x 10 "house portrait in watercolor and ink $200 plus shipping

Option 2

8 x 10" pet portrait in watercolor and ink $200 plus shipping

*picture depicted is an unfinished example*

Option 3

11 x 14" Pet portrait in acrylic on canvas $300 plus shipping
Save your spot on my commission list. I open a limited amount of commissions spots per season, so grab yours now!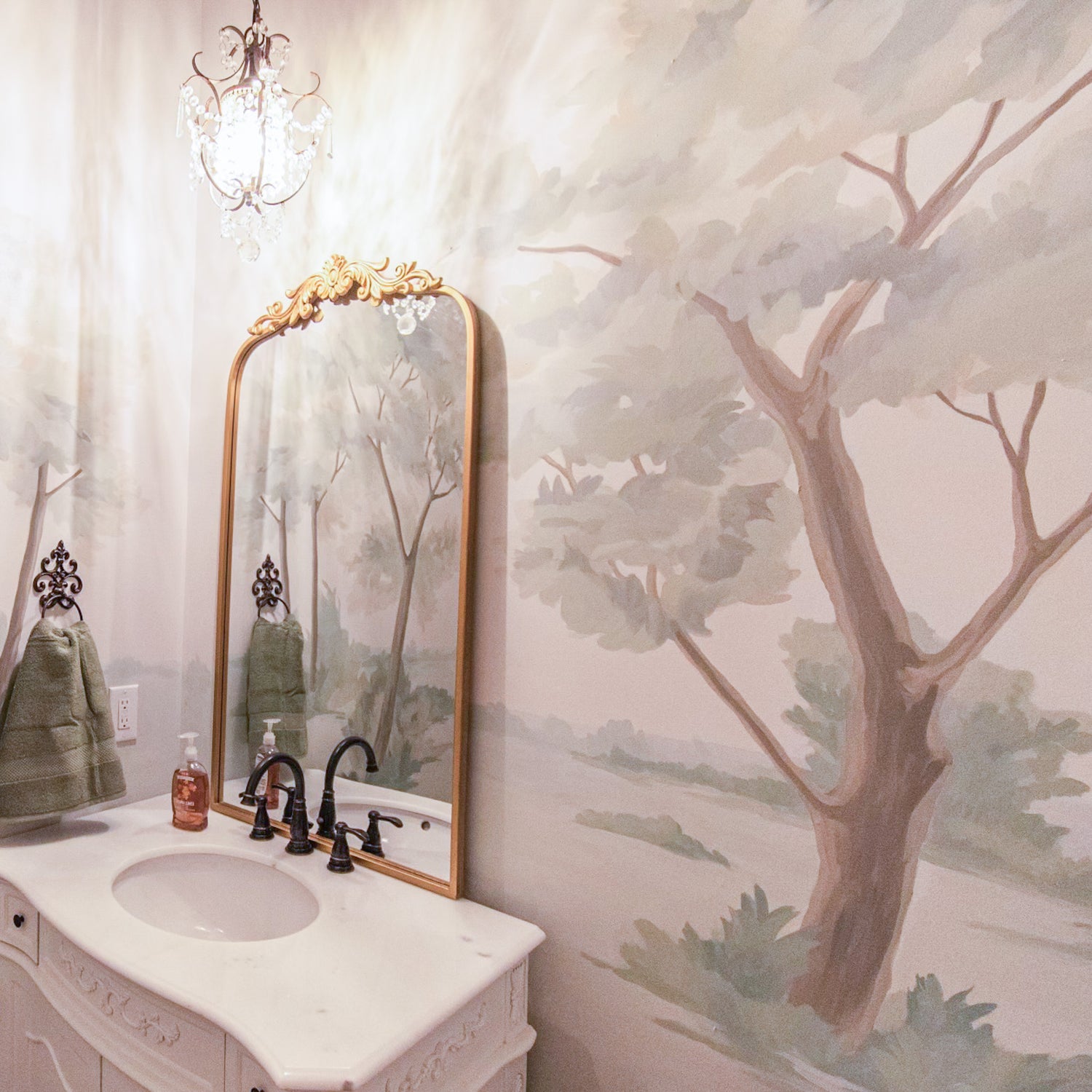 Murals
I create interior and exterior murals of all sizes. I specialize in painting large versions of items (coffee, beer, grapes, donuts etc. and all nature and landscapes) but can work in any desired style, with any subject matter. See the slideshow below for a sample of some of my completed murals, or check out my portfolio of mural commissions here.
Patrons love taking pictures with murals. It's a great way to get free advertising via patrons' social media accounts! Just use the form below to inquire obligation-free.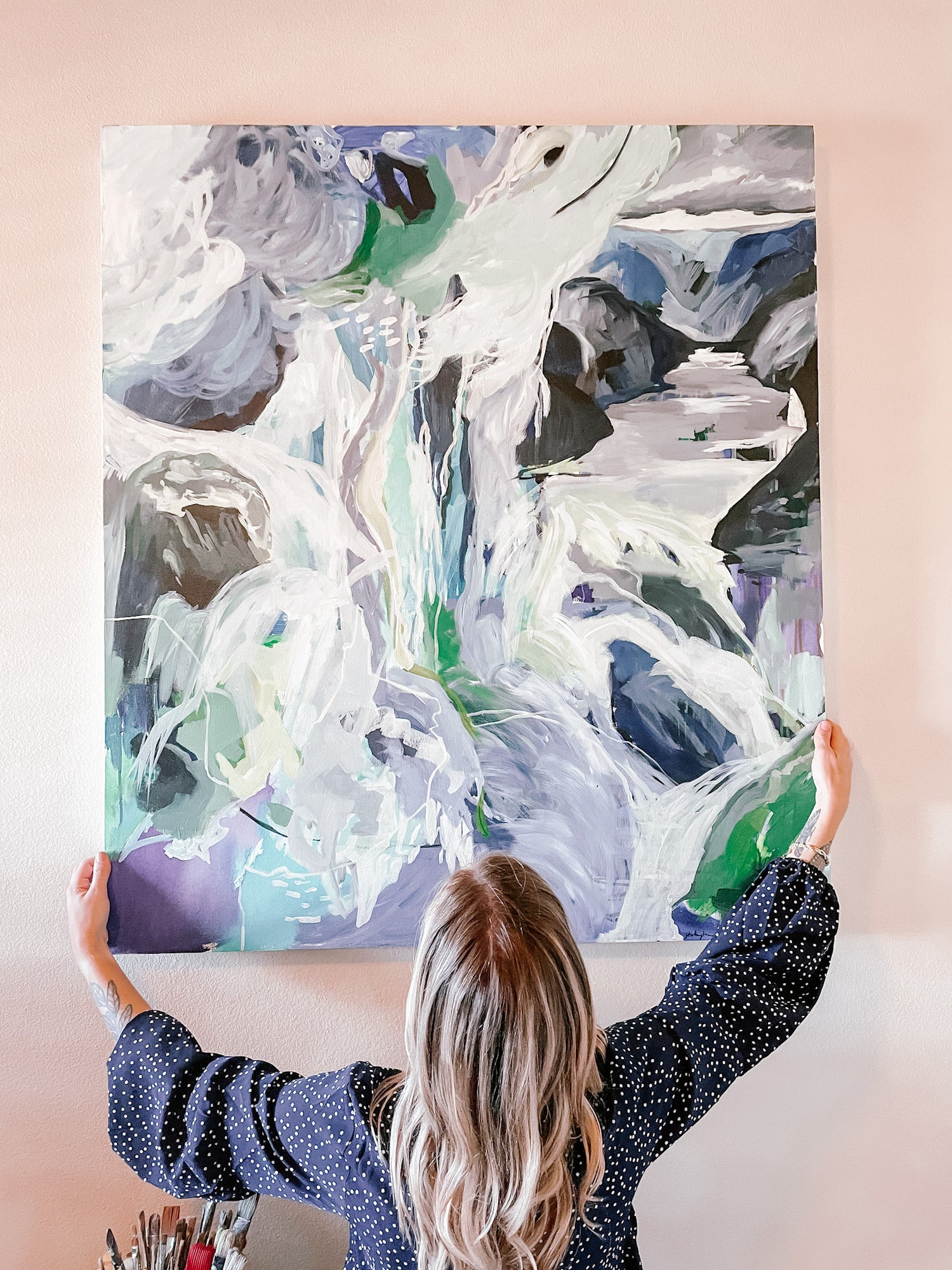 Large, unique paintings
There are many reasons to commission a unique painting:
one of my works speaks to you but is already sold
you love a painting but would like colors or subject matter tailored to you
you've purchased one of my paintings and would like another to go along with it
Commission a large painting in 3 easy steps
1. Inquiry Form

To start the process, fill out the inquiry form below. I will contact you to discuss your request, and we can collaborate to create a one-of-a-kind piece. *Please note that design and mockups do not begin until a deposit is collected.

2. Design Call

We will discuss the details of your painting or mural, exchange inspiration photos, and I will provide a mockup for your approval. I keep you posted on every step of creation from concept to delivery.

3. Enjoy!

After you have approved a final photo, you will complete payment and your artwork will be insured and shipped to you. The best part is unwrapping your finished piece in person!
Let's make something special together! Tell me what type of painting you envision, and the general size (you don't have to know specifics, this is just an estimate).